My new solo album is out now on
NCTMMRN
, Australia!
New release: Sergei Tumanov – iso112 | NCT015 is out NOW!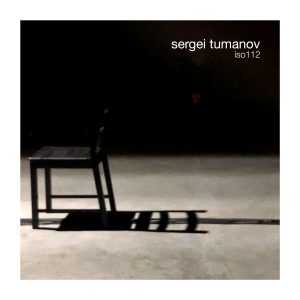 ISO stands for Isolation and comes from Australian speakers' tendency to abbreviate certain words, with such abbreviations then becoming a common speech.
Melbourne metropolitan and the state of Victoria exited the lockdown on 27 October, Victoria recorded its 28th consecutive day of 0 new cases and 0 deaths, and had 0 active cases, epidemiologically eliminating the virus.
Duration of lockdown in Melbourne and in Victoria was 112 days, from 9 July 2020 – 28 October 2020. The album conceptually represents this lockdown period of 112 days by having a duration of 112 minutes.
Credits:
Sergei Tumanov – radio, field recordings, sampler, KASTL modular, objects, effects, monotron, noise generator, sine generator
Recording, mixing, mastering by Sergei Tumanov at NCTMMRN Studio, Melbourne, Australia. Produced by Sergei Tumanov.
Released by NCTMMRN. Melbourne, AUSTRALIA 2020 – NCT015
The album is dedicated to everyone who was affected by the COVID19 during 2020, in one way or another. A special dedication is to all the artists and performers worldwide whose ability to lead their creative lives was drastically impacted by the COVID-19 and response to it.