https://zhertvoprinosheniya.bandcamp.com/album/–9
I'm proud to play drums, kärl, and even do some back-vocals for this recording. The release is made in a collaboration between NEN Records and Акт-Продукт and published as digital release as well as on cassettes (very limited edition!) which are all made by the amazing St.Petersburg based studio mmmesss records.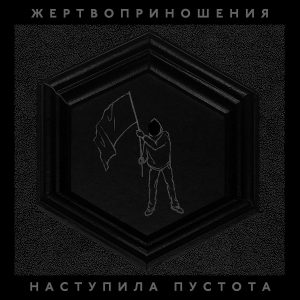 This is the second studio album by St. Petersburg based experimental funeral band Zhertvoprinosheniya [Sacrifices].
From NEN Records:
"Go into all the world and preach the gospel to every creature for THE VOID HAS COME! … the crushing black metal atmosphere by means of a heavy improvisational orchestra. In ideas, the album is dedicated to the political depression, which has particularly escalated in Russia these days."
If you're brave enough to touch the darkness.