I'm happy to announce that we finally did it!
The new project with an amazing musician Trishay J. Trada, a combination of everything we wanted to play together for a long time (8 years, if to be exact): black metal, doom metal, sludge, experimental, and post-metal, I think we got it all!
And I hope you will enjoy listening to it!
This is a very important release in my music career, at least it is for me personally.
Thank you so much:
Steven Sullivan for letting us keep the name,
Duane Hamacher for lending us instruments for this record,
Dmitry Afanasyev for creating an amazing logo for us, helping with the cover design and mastering this album!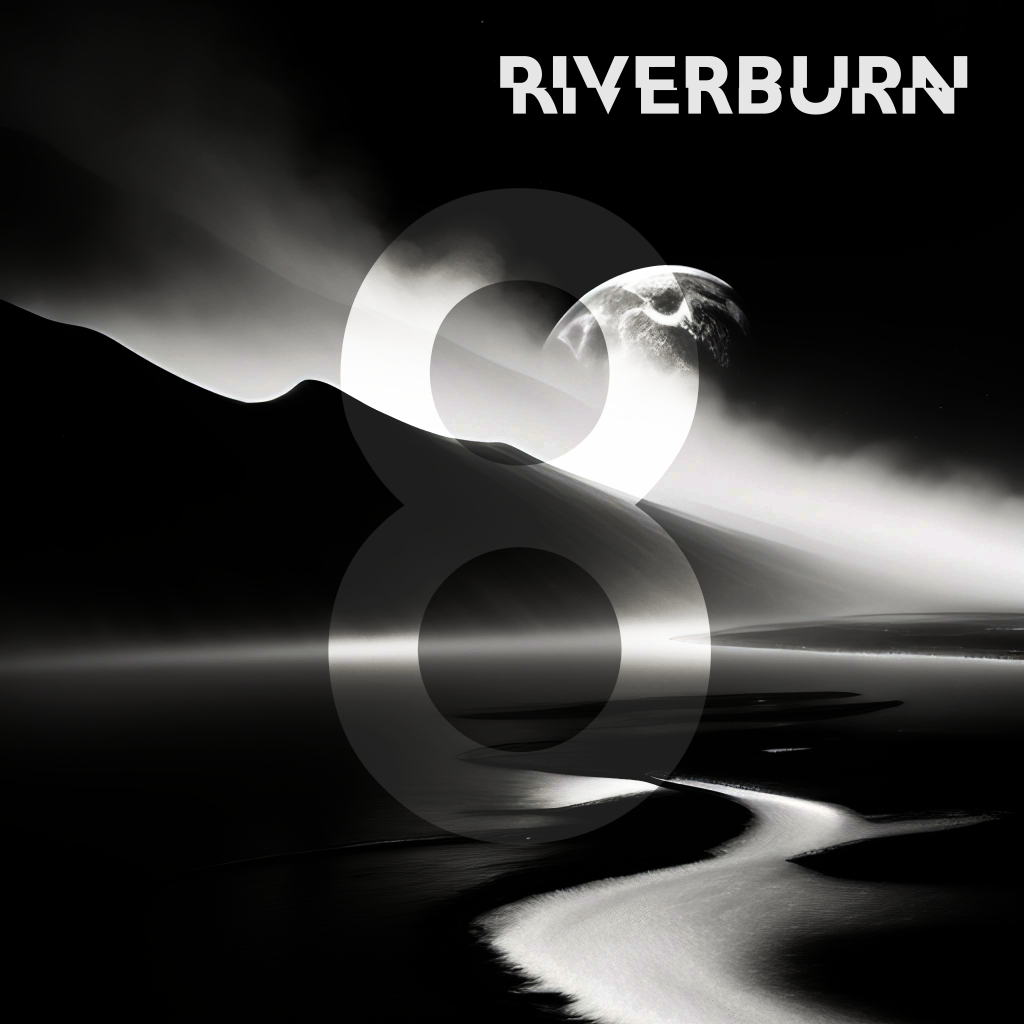 Riverburn is an experimental duo consisting of Sergei Tumanov (Animi Vultus, ..dno< sound theater) and Trishay J. Trada (Runtuh, Ksyatriya) operating across Melbourne, Australia & Kuala Lumpur, Malaysia. The band's core sound and concept are based around a blend of both members' traditional black metal/doom/sludge backgrounds and their desire to fuse this with contemporary sound art and experimental noise.
Their debut album '8' is based on the period of time the members were separated due to personal circumstances and adverse challenges that both members endured respectively during said time. In October 2022, both members re-united in Melbourne after 8 years of separation and recorded approximately an hour's worth of entirely improvised material in a single night without prior planning. With the exception of guitar/bass & effect overlays conducted in the post, the raw capture of that night's improvisation session is the primary essence of what the band humbly offers here with their debut album '8'.
Jointly released by Ama-Gi Collective (MY) & AVE Records (AU)
amagicollective.bandcamp.com
averecordsmusic.bandcamp.com